Free Fire Bangladesh server arrives tomorrow: Everything you need to know
On May 24th, Garena announced that it will be launching an exclusive Free Fire server for Bangladesh. With a dedicated server, players across the country will enjoy exclusive in-game events and a better BR experience. They will also have a chance to participate in numerous tournaments and leagues. In the announcement, Garena said: "Free Fire…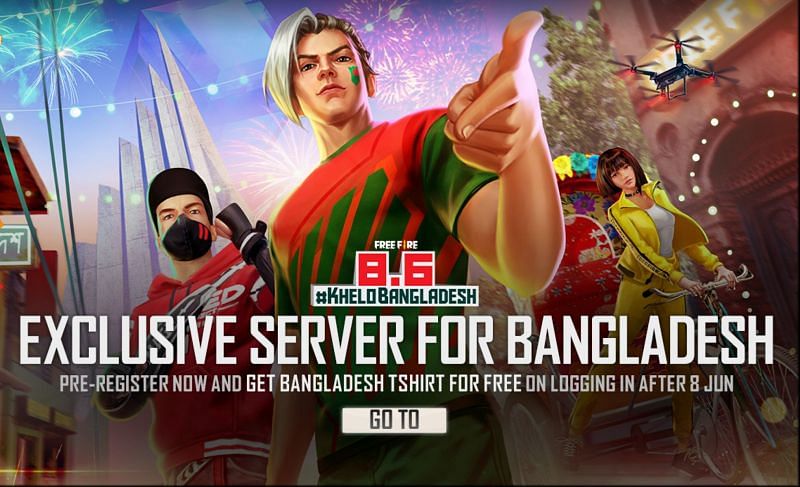 On May 24th, Garena announced that it will be launching an exclusive Free Fire server for Bangladesh.
With a dedicated server, players across the country will enjoy exclusive in-game events and a better BR experience. They will also have a chance to participate in numerous tournaments and leagues.
In the announcement, Garena said:
"Free Fire is bringing a dedicated server to Bangladesh so that all our Bangladeshi fans can get an exceptional and local gaming experience!"
The pre-registration cycle for the server went live on the very same day, i.e., May 24th. The phase will end on June 7th, i.e., today.
Players who pre-register for the server will win a series of rewards, including BD T-shirts. In addition to this, they will also receive a mask and a machete skin after the game hit the 3 million and 8 million pre-registration milestones.