Homunculus Live-action Film to be Available on Netflix Worldwide on April 22
[ad_1]     The official Twitter account for the live-action film adaptation of Hideo Yamamoto's psychological horror manga Homunculus has announced that it will be available on Netflix worldwide on April 22, 2021. The 115-minute film has had a limited run in 35 theaters in Japan since April 2. The streaming of the film on…
[ad_1]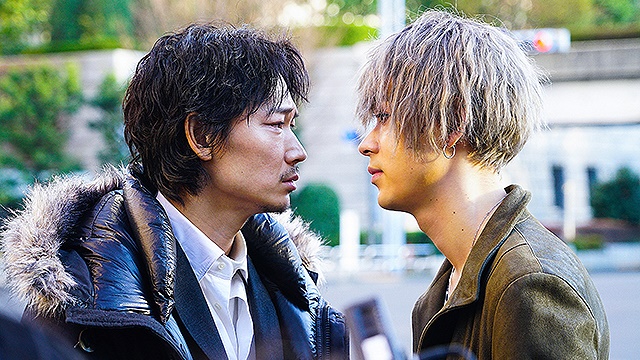 The official Twitter account for the live-action film adaptation of Hideo Yamamoto's psychological horror manga Homunculus has announced that it will be available on Netflix worldwide on April 22, 2021. The 115-minute film has had a limited run in 35 theaters in Japan since April 2. The streaming of the film on Netflix during this year was planned even before its theatrical release in Japan.
↤↤↤ ???????????????????????????????????????? ???????????????? ↦↦↦

❗️❗️決定❗️❗️#映画ホムンクルス

4月22日(木)より

Netflixにて全世界独占が

スタートすることが決定????????

劇場での大迫力公開も

期間限定で絶賛上映中デス????@NetflixJP pic.twitter.com/nE0AB77s53


— 映画『ホムンクルス』公式 (@homunculus_eiga) April 12, 2021
The film's story follows a protagonist, played by Go Ayano (Shinjuku Swan), who has lost his memory and social status, undergoes a forbidden experiment called "Trepanation" in which a hole is drilled into his skull. Since then, the distortion of the human mind becomes visible in his left eye. The cogs of his mad fate begin to turn with the shocking truth hidden in his own memories… This is a psycho-mystery story that realistically reflects the true nature of human beings.
An internationally acclaimed horror film director Takashi Shimizu (Ju-on: The Grudge) was attached to direct the adaptation. Ryo Narita, Yukino Kishii, Anna Ishii (E-girls), and Seiyo Uchino also joined the cast.
Trailer:
Poster visual: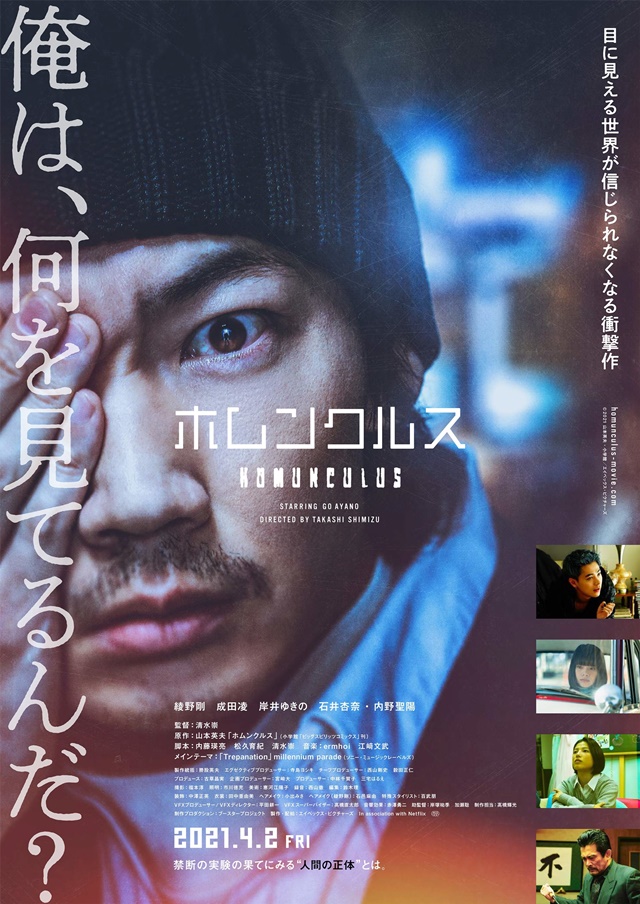 ---
Source: "Homunculus" live-action film official website / Twitter
©2021 Hideo Yamamoto, Shogakukan/avex pictures



[ad_2]
Source link