Japan Box Office: Evangelion: 3.0+1.0's Domination Continues for Four Weeks
[ad_1] In its fourth weekend of April 3-4, Evangelion: 3.0+1.0 Thrice Upon a Time earned 320,547,250 yen (2.9 million USD) on 196,000 admissions. It was a huge 40 percent down from the previous weekend, but the film had still stayed at No.1 for four consecutive weeks. In total, the 155-minute film has sold 4,513,374 tickets and…
[ad_1]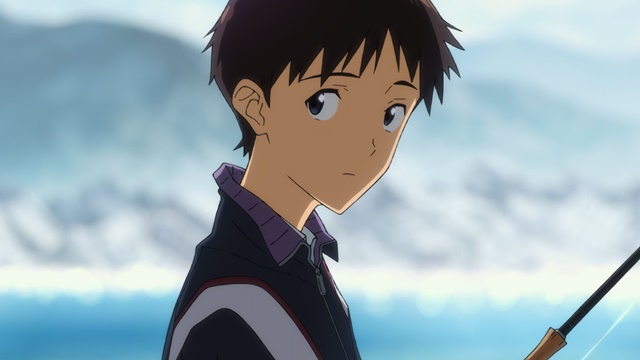 In its fourth weekend of April 3-4, Evangelion: 3.0+1.0 Thrice Upon a Time earned 320,547,250 yen (2.9 million USD) on 196,000 admissions. It was a huge 40 percent down from the previous weekend, but the film had still stayed at No.1 for four consecutive weeks.
In total, the 155-minute film has sold 4,513,374 tickets and grossed 6,898,613,200 yen (62.5 million USD), continued renewing records for both attendance and revenue for the Evangelion franchise. Now it has become the 33rd top-grossing Japanese film of all-time, surpassing the 21st Detective Conan feature film in 2017, Detective Conan: The Crimson Love Letter. Considering the current box office pace, which is gradually slowing down, the film is likely to end its domestic run at around eight billion yen, about the same as Hideaki Anno's previous film Shin Godzilla in 2016.
Meanwhile, the surprise has continued further into this week. Demon Slayer: Kimetsu no Yaiba the Movie: Mugen Train earned a surprising 237 million yen (2.14 million yen) on 153,000 admission in its 25th weekend, jumping up to second from the previous weekend's third. Compared to the previous weekend, the attendance increased by 37 percent and the box-office revenue increased by an astonishing 39 percent. Its cumulative box office gross in Japan has now reached 39.4 billion yen (357 million USD), 600 million yen is needed to reach the historic 40 billion yen milestone.
Eiga Healin' Good PreCure Yume no Machi de Kyun! tto GoGo! Daihenshin!!, the 28th feature film in the PreCure franchise, had kept its eighth position in its third weekend, bringing its total to 350 million yen (3.17 million USD). The third chapter of the six-part OVA series Girls und Panzer das Finale dropped to tenth from its opening weekend's sixth, with a total gross of 280 million yen (2.53 million USD).
---
Weekend box office in Japan (April 3-4, 2021)
(ticket sales basis)
1 (1). "Evangelion: 3.0+1.0 Thrice Upon a Time" – 6.89 billion yen
2 (3). "Demon Slayer: Kimetsu no Yaiba the Movie: Mugen Train" – 39.4 billion yen
3 (2). "Monster Hunter" – 760 million yen
4 (new). "Signal: Long-Term Unsolved Case Investigation Team: The Movie" – 193 million yen
5 (5). "Okusama wa Toriatsukai Chuui" – 850 million yen
6 (4). "Damasie no Kiba" – 370 million yen
7 (3). "Tom and Jerry" – 600 million yen
8 (8). "Eiga Healin' Good PreCure Yume no Machi de Kyun! tto GoGo! Daihenshin!!" – 350 million yen
9 (9). "Hanataba mitai na Koi wo Shita" – 3.53 billion yen
10 (6). "Girls und Panzer das Finale: Third Chapter" – 280 million yen
---
Source: Eiga.com, Pixiin, Oricon News 1, 2
©khara

[ad_2]