Netflix indian fans , You are being treated to a Action packed month of anime in May !
Netflix India has Announced that they are going to stream My Hero Academia Movies of the most highly requested anime, incredible My Hero Academia franchise.
Netflix will begin streaming My hero academia 2 Movies ,i.e :- two heroes & Heroes rising on May 15 onwards along with The brand new Season 5 of the very same popular Anime Franchise.
Ranked the number one hero anime year after year, My Hero Academia's 2 movies took theaters by storm in worldwide including India . PVR Cinemas brought the theatrical rights of these two Movies & released it in indian theatres in one month gap on February 12 & March 12 respectively with witnessed the excitement from audiences.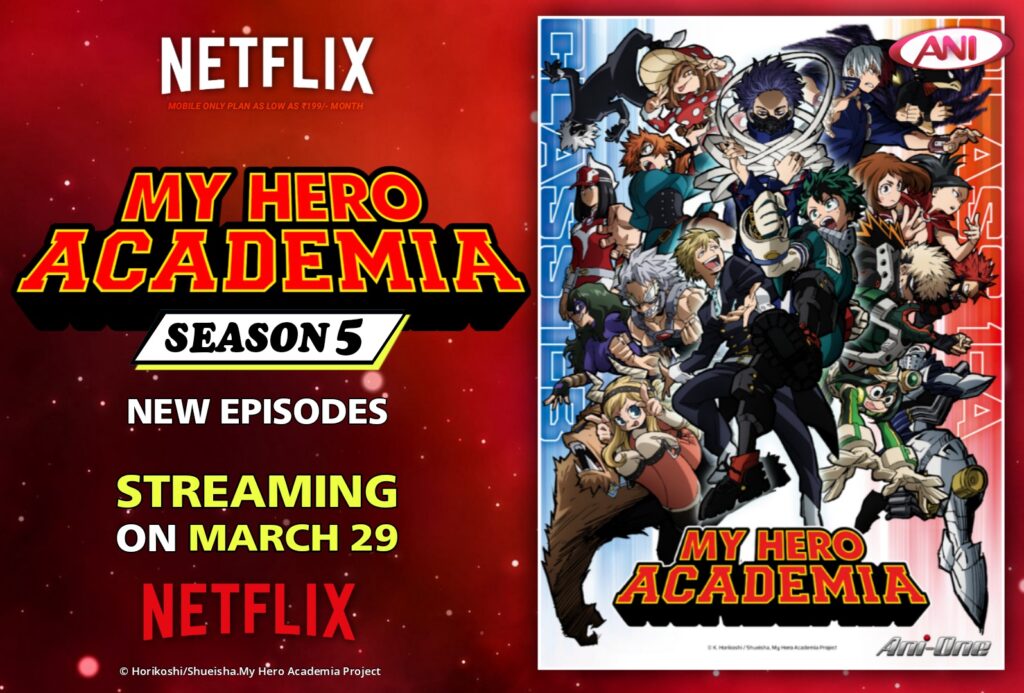 Netflix India began streaming Season 5 of My Hero Academia on March 29 onwards in weekly format.
Source link