PUBG Mobile: PMPL Season 1 Arabia week 3 day 1 overall standings 
The first day of the third and final week of the PUBG Mobile Pro League Arabia (PMPL) came to an end today. After an enthralling day of action which saw the 20 competing teams battle it out for the 16 spots in the final super-weekend, RTG Esports emerged at the top of the points table…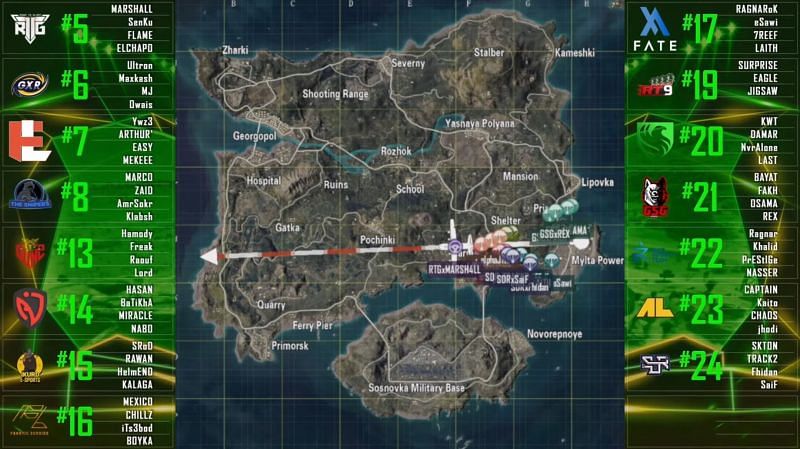 The first day of the third and final week of the PUBG Mobile Pro League Arabia (PMPL) came to an end today.
After an enthralling day of action which saw the 20 competing teams battle it out for the 16 spots in the final super-weekend, RTG Esports emerged at the top of the points table with 59 points and 27 kills.
Following them in second place was FalconsEsport with 50 points and 21 kills. The third place at the end of the day was captured by iKurd Esports with 47 points and 16 kills.
PMPL Season 1 Arabia week 3 day 1 overall standings