TIGER & BUNNY 10th Anniversary Site Posts New Anime Visuals for Season 2
[ad_1] To celebrate the TIGER & BUNNY anime franchise's tenth-anniversary, "HERO TV presents Anniversary SPECIAL PROGRAM" was streamed on YouTube on April 3. In the program, the launch of the special website for the anniversary project was announced, along with its logo. "TIGER & BUNNY" 10th anniversary logo: The anniversary site has also revealed new…
[ad_1]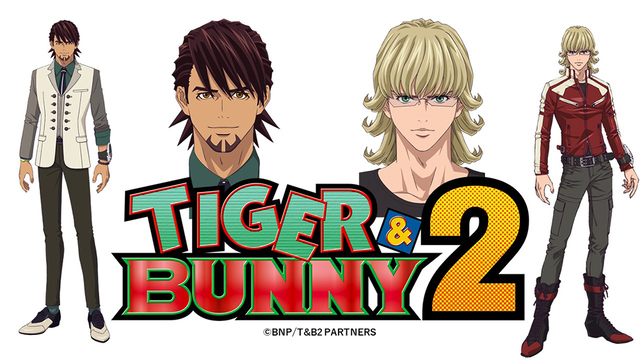 To celebrate the TIGER & BUNNY anime franchise's tenth-anniversary, "HERO TV presents Anniversary SPECIAL PROGRAM" was streamed on YouTube on April 3. In the program, the launch of the special website for the anniversary project was announced, along with its logo.
"TIGER & BUNNY" 10th anniversary logo: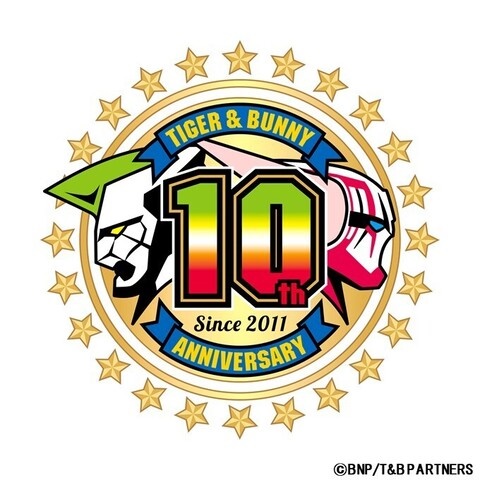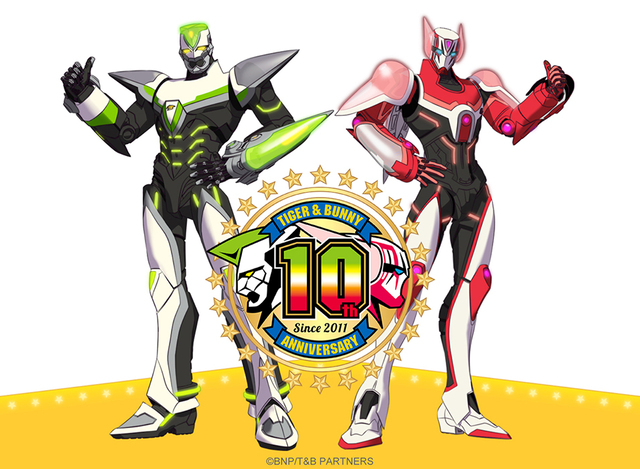 The anniversary site has also revealed new anime visuals of the two protagonists – Kotetsu T. Kaburagi and Barnaby Brooks Jr. – for the upcoming new season TIGER & BUNNY 2.
【速報】アニメ設定公開!

『TIGER & BUNNY 2』に登場する鏑木・T・虎徹とバーナビー・ブルックス Jr.のアニメ設定をお披露目しました!

来る2022年、彼らの活躍にどうぞご期待下さい!#tigerbunny#タイバニ特番#タイバニ10周年 pic.twitter.com/SmQoqRDP5q

— TIGER & BUNNY (@TIGERandBUNNY) April 3, 2021
The highly anticipated new season TIGER & BUNNY 2 is set to premiere in 2022. It will tell an all-new sequel story to depict the world after the 2014 film TIGER & BUNNY the Movie -The Rising-. Masafumi Nishida (series composition writer) and Masakazu Katsura (character and hero designer) are confirmed to return while Atsuko Kase (Mobile Suit Gundam 0083: Stardust Memory) newly serves as director. Bandai Namco Pictures will be in charge of animation production.
New hero suit "Style 3" design draft by Masakazu Katsura is also revealed. A making-of video that goes behind the scenes of the suit production has been in the works.
【速報】新ヒーロースーツ「Style 3」初公開!

『TIGER & BUNNY 2』に登場する新ヒーロースーツ「Style 3」の #桂正和 (キャラクター・ヒーローデザイン)によるデザイン原案を公開しました!

スーツ制作の舞台裏に迫ったメイキング動画も制作中!続報にご期待下さい!#tigerbunny#タイバニ特番 pic.twitter.com/eGwIRgh4YL

— TIGER & BUNNY (@TIGERandBUNNY) April 3, 2021
---
Source: "TIGER & BUNNY" 10th anniversay project site / Twitter
©BNP/T&B PARTNERS ©BNP/T&B MOVIE PARTNERS ©BNP/T&B2 PARTNERS

[ad_2]