Action Anime is the perfect medium for action style to flourish. Whether it's explosions, giant robot fights, or clash of swords, the best action anime definitely provides thrill. However, that's not all audiences should expect from action anime. The best action anime is also capable of delivering emotional baggage. There is no doubt that excellent animation is the backbone of the anime. The better the animation, the more gorgeous the scene will look. However, the beautiful animation without an entertaining story is like a Ferrari without an engine, even for the best action anime.
The amazing thing about anime is that it is one of the most popular genres. Thus a large list of series is available for viewers. This luxury is a double edged sword. New people of mobile phones users will not know where to start. This list is a great place to start to watch any of the best anime. Anime giants and those looking for the best action anime will want to ensure that each series on this list is consumed in its entirety.
Aslo Read: Top 18 Upcoming Netflix Anime Series List In 2021
Here is the List of Top 10 Action Anime
Fullmetal Alchemist: Brotherhood
Rated: TV-14
The reason Fullmetal Alchemist is the best fantasy anime of all time is that it paints a fully realized, unique world with internally consistent rules that have real consequences. Building on that foundation, it delivers a story about two brothers that's as grounded as the setting is fantastic.
There's no question about whether the story of the Elric brothers belongs on any list of the best anime of all time. The more contentious issue is whether to choose Fullmetal Alchemist or Fullmetal Alchemist: Brotherhood.
For the uninitiated, Fullmetal Alchemist and Fullmetal Alchemist: Brotherhood are based on the same manga. The difference is the former was produced while the manga was in production, so the end of the show has nothing to do with the manga. Brotherhood came later, and it faithfully adapts the entire manga. Both have great animation, engaging stories, and fantastic dubs.
Brotherhood is a good choice if you prefer a faster pace, more action, and more humor. The original has an even pace and more drama.
Fate/Stay Night: Unlimited Blade Works
Rated: TV-14
The Holy Grail War is a battle royale among seven magi who serve as Masters. Masters, through the use of the command seals they are given when they enter the war, command Heroic Spirits known as Servants to fight for them in battle. In the Fifth Holy Grail War, Rin Toosaka is among the magi entering the competition. With her Servant, Archer, she hopes to obtain the ultimate prize—the Holy Grail, a magical artifact capable of granting its wielder any wish.
One of Rin's classmates, Emiya Shirou, accidentally enters the competition and ends up commanding a Servant of his own known as Saber. As they find themselves facing mutual enemies, Rin and Shirou decide to form a temporary alliance as they challenge their opponents in the Holy Grail War.
Hunter X Hunter
Rated: TV-14
First aired in 1999, Hunter x Hunter takes us to the strange world of hunters who are in search of fabulous riches, unexplored territories overcoming terrifying creatures.
In this anime series, Gon is the main protagonist who has set his sight of becoming the best Hunter of them all in hopes of finding his father. Now, along with his friends Kurapika, Leorio, and Killua, he takes on many threats and challenges along the way in pursuit of his dreams.
Furthermore, the new anime adaptation of the manga written by Yoshihiro Togashi comes with delightful art designs and an engaging plot.
Anime: Attack on Titan
Rated: TV-MA
Attack on Titan is horrifying, but it isn't really a horror anime. If you can stomach the grotesque, inside-out appearance of the titular titans, and the brutal finality of the way they devour their victims, you find an action anime that's also heavy on plot, character development, and atmosphere.
While there are probably more great action anime than any other genre, Attack on Titan is the best because the virtual lack of plot armor means nobody is ever truly safe, and the stakes are always very real.
Aslo Read: Top 20 FREE Anime Websites to Watch the Anime Online
Vinland Saga
Rate: TV-MA
Unique among the entries in this list, Vinland Saga was adapted from an older manga series that focuses on historical Vikings and their culture rather than a fantastical world. The series quickly climbed it's way up the anime ranking charts due to its graceful battle scenes and its focus on the war surrounding the main characters.
The series throws viewers into the shoes of three Vikings as the war between England and Danes starts to heat up. Each character is driven by their own beliefs, and passions, such as Thorfinn, who seeks revenge against Askeladd for his father's murder. Meanwhile, Askeladd adopts and raises Thorfinn (despite assassinating his father) for his own reasons. It's complex characterizations and writing like this that make Vinland Saga not just a good watch, but possibly one of the best seinen stories of its generation.
One-Punch Man
Rated: TV-PG
Right off the bat, One-Punch man might turn out to be a gem of an anime series for you. Especially if you are fed up with superhero stories. The storyline is hilariously put together with an apparent intent of being a superhero parody series. Firstly, we are introduced to Saitama, who is an ordinary and seemingly uninteresting person with the peculiar hobby of being a hero.
Furthermore, in this popular Anime series on Netflix, the main character trains rigorously for three years (and somehow loses all of his hair in the process!) to become extremely powerful. So much so that a single punch annihilates any enemy. Funnily enough, the biggest threat the hero faces is the depressing boredom owing to the lack of a challenging the enemy.
One Piece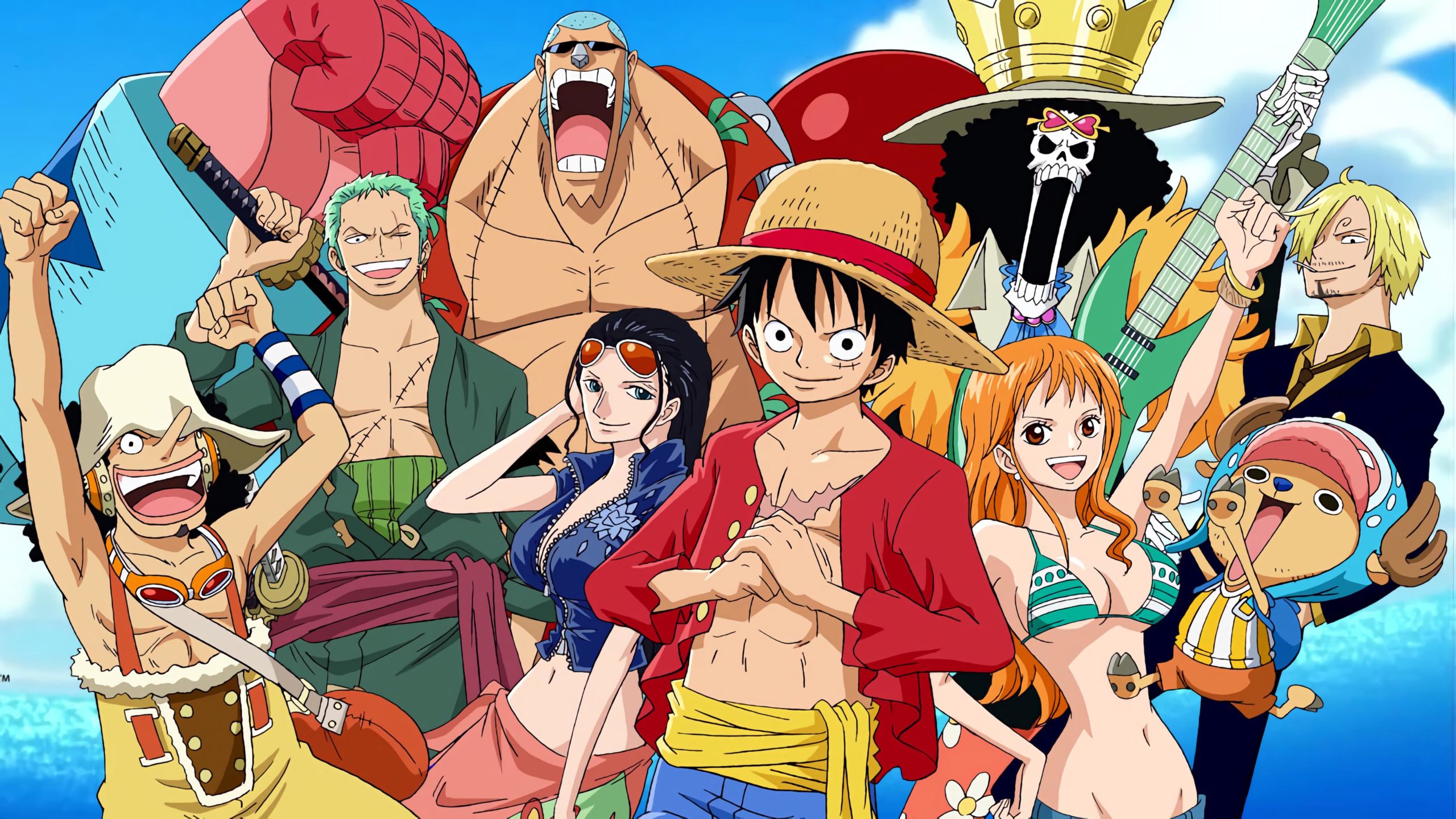 Rated: TV-14
Anime is a fantastic medium for world-building. Some interesting fictional worlds have come from anime and manga.
One Piece is a shounen anime, which is a genre aimed at kids, so it might seem like a strange choice for this category. Especially since many anime series do a great job at constructing fictional worlds. One Piece has been on the air for almost 20 years, and creator Eiichiro Oda hasn't taken his foot off the gas. Every island in the world of One Piece has a history, culture, and other tidbits to make it feel fully realized.
Code Geass: Lelouch of the Rebellion
Rated: Tv-14
Code Geass is yet another fantastic introduction to anime. Several factors combine to make it easy for newcomers of the genre to pick up and appreciate. A fast-paced story, well-developed cast of characters, and a plot that strikes the perfect balance between complex and easy to follow are what make this anime great.
Protagonist Lelouch is widely regarded as the best-written antihero in anime history. He may just be the most appealing antihero in any series, anime or otherwise. As a series released back in 2006, it has surprisingly stood the test of time. The narrative holds up quite well for modern viewers. Although the pace of the action is quite quick the overarching plot is unraveled bit by bit. This excellent world-building keeps the audience in the dark when it comes to key plot points, only to effortlessly pull off shock reveals later on.
Fans of mecha anime will be pleased to know that the majority of fight scenes involve armored robots. Most mecha series lack the narrative depth to go along with the action sequences. However, Code Geass acts as a phenomenal political thriller.
As an exiled prince, Lelouch's main goal is to destroy his father's Britannian empire. The intricate political warfare that ensues is gripping to watch. What's more, is the strategy involved in Lelouch's campaign is incredible to watch unfold. Lelouch's bright mind constantly gets him out of difficult situations.
This series may not be the ideal choice for young viewers seeing as the political themes and psychological aspects may not appeal to them. However, older viewers will appreciate the destructive path Lelouch devotes himself to.
Samurai Champloo
Rated: TV-MA
Samurai Champloo isn't your typical samurai anime, which is what makes it the best, most stand-out title in the genre. You don't have to like samurai for Samurai Champloo to hook you with its sense of style, slick visuals, fantastic dub, and hip hop aesthetic.
Fans of the genre are more likely to get the anachronistic gags and appreciate the alternate history version of the Edo period portrayed in the show. But a deep knowledge of the genre isn't a prerequisite to enjoying it.
Mob Psycho 100
Rated: TV-14
If you are starting out with anime, Mob Psycho 100 is a good anime on Netflix to start with. The anime series has a lot of action, comedy, drama and school kids trying to save the world.
The protagonist is an overpowered telekinesis user who is afraid to go all out, and is instead trying to build up his physical body. He is that one kid who is socially awkward, gets bullied and has no friends. Except for his master, a con-man who he believes is the most powerful of them all.
The anime series on Netflix is known for good animation.